RF Landscaping Company
"RF Landscape Construction has done whatever it takes to do the absolute best for our customers for over 30 years!"
~ Rich Fidlow, Owner Operator
For over 30 years, Rich Fidlow and his landscaping company have served Union County, NJ homeowners and business owners alike. His construction and landscaping company was founded on a desire to provide customers with a full suite of services that will better the appearance and overall health of their property.
Owner Rich Fidlow has always understood the inimitable value of quality service. It's with this sentiment that he has built his business centered around delivering a high quality personalized experience.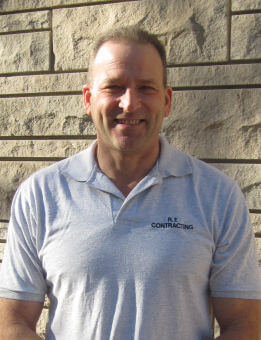 Rich Fidlow, Owner Operator
The Innovative Landscaping Contractor
4 Reasons Why Customers Choose RF Landscape Construction
Innovative Techniques and High Quality Materials: RF Landscape Construction employs the latest techniques to accommodate your landscaping needs as effectively and efficiently as possible. Innovative technologies and streamlined processes allow to get the job done quickly, so you can begin enjoying your outdoor space. Even more, we use the highest quality materials to ensure your landscaping solutions will endure the test of time.
Stunning Results that Add Value: By combining innovative designs with breathtaking features, our landscaping company does more than simply beautify your property. Our landscaping solutions are sustainable, green and add long-term value to your property.
Landscaping Visionaries - The WOW Factor: Rich has assembled a team of landscaping visionaries, all who approach every project with a unique perspective regardless of its size. As a result, the RF Landscape Construction company is considered the best of the landscaping companies for developing out-of-the-box landscaping and construction solutions that WOW the customer.
Our Estimate Guarantee: After evaluating your individual landscaping project, we resolve to give you an estimate that is detailed and precise. This means you know exactly what you'll be getting down to the specific costs of materials and labor. Even more, we'll answer any questions you may have to ensure you have an accurate understanding.
Property expert Rich Fidlow explains how landscaping and yard drainage can beautify your property.
REJUVENATE YOUR PROPERTY TODAY!
Home and business owners in the Union County, NJ area can testify to our unparalleled ability to transform properties. If you're seeking any form of landscape design or maintenance, we would love to speak with you about your project.
Get started on your project by giving the best of the Union Counties landscape contractors a call today at 908-276-6895 or email.