Basement Waterproofing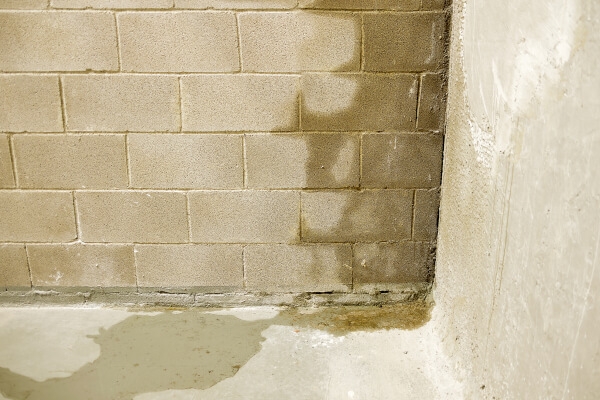 Get on the path to a dry cellar today!
Fixing Basement Water Issues in Union County for over 30 Years.
The experts at RF Landscape Construction understand the real impact of flooding and water damage on both the interior and exterior of your home. That's why we pride ourselves on offering a comprehensive range of basement waterproofing services that will put a stop to immediate damage and long-term implications of mold and moisture build-up. Even more, each solution is customized and catered to your individual needs.
Water in your basement?
If you've experienced flooding in the basement of your home or business, we offer a variety of solutions designed to remove water and prevent future flooding. Our foundation contractors evaluate each case on an individual basis to best determine what basement leak repair, basement waterproofing, or basement drainage system solution will solve your problem.
Basement Waterproofing Solutions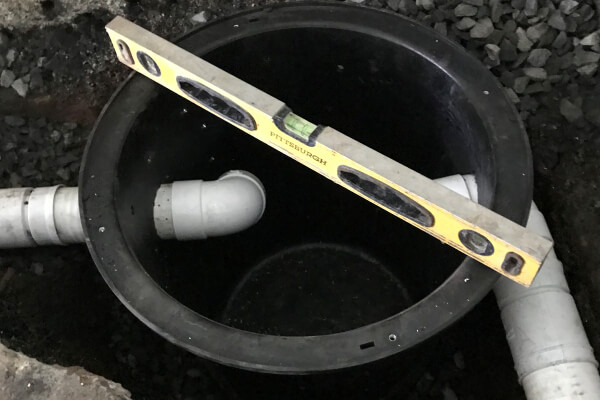 Sump Pump Installation & Repair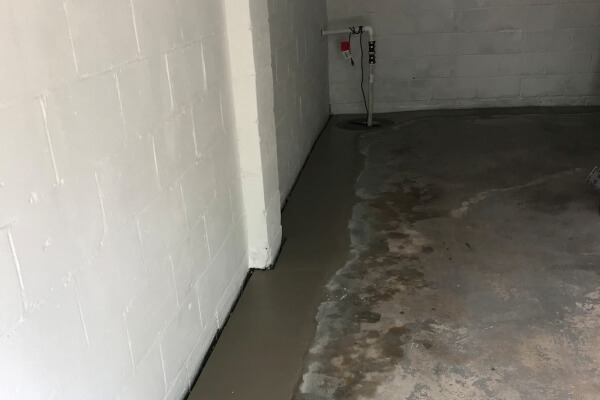 French Drain Installation & Repair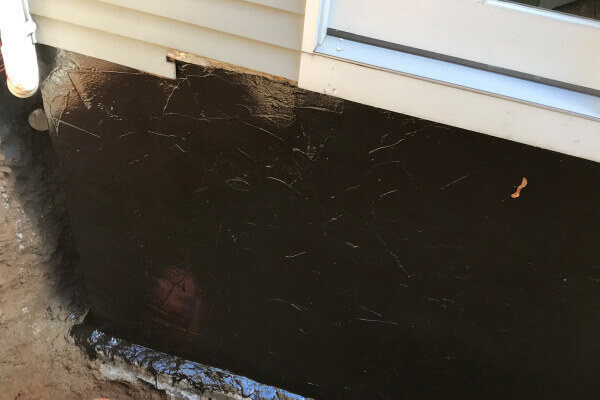 Thick Rubberized Waterproof Coating Applied to the Exterior Foundation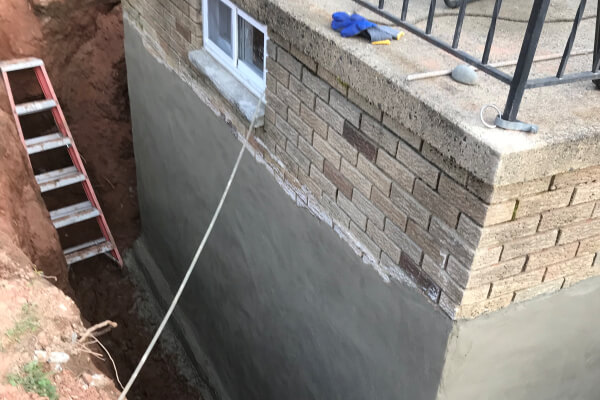 Foundation Repair
Sump Pumps
his water drainage system collects water through a pit with an interlocking lid. Water enters the pit through a PVC pipe system that runs along the perimeter of the basement floor. The accumulating water is then removed and redirected away from your property through the basement water pump (sump pump). Sump pump installation also includes a check valve that ensures the water flows in only one direction away from your house.
French Drain
This basement drainage system allows water to flow into a stone or gravel trench, which contains a perforated drainage pipe. Typically, the trench runs along the complete perimeter of the basement floor. These drainage pipes direct the water into the sump pump pit, which in turn sends it away from the property.
Terra Drain (Dimpled Plastic Wall)
If your concrete floor is lower than the concrete block with the drainage holes, a terra drain can be installed to prevent the underlying layers from falling down and clogging the drainage layer.
Waterproof Coatings & Protective Boards
A thick, rubberized waterproof coating can be applied to your basement walls to prevent moisture buildup on the wall's surface. Protective boards, made of fiberglass or tar, can also be installed to provide another layer of protection against moisture build up resulting from a leaking basement. We also use waterproof paint, such as UGL Dry Lock or Through Steal, to provide additional protection in your finished basement.
Carbon Fiber Strips & Steel I Beams
If your basement walls have been pushed inward due to hydrostatic pressure or basement water leaks, we can install carbon fiber strips to support the wall structure. This is a simple and cost effective solution. If the damage is more severe, steel I beams can be installed as a stronger, more drastic solution.
Waterproof Flooring (Waterproof Basement Flooring)
Similar to a water proof coating on walls, waterproof flooring can be installed to repel water and prevent moisture build up from water in basement flooring. We offer both interior and exterior basement waterproofing.
Concrete Repair / Foundation Repair
If your basement walls have been damaged by flooding, we offer basement leak repair services. Our waterproofing contractors can repair cracks with mortar mix and replace individual blocks where needed. We often attach metal mesh with a concrete veneer to repair the structure and achieve a new appearance.
The RF Advantage: Indoor + Outdoor
Complete Basement and Yard Drainage Solutions
Sometimes your basement's water issues are caused by a combination of yard drainage issues in conjunction with an aged or poorly waterproofed foundation. As a yard drainage expert and a waterproofing contractor, we understand how important it is to get to the root cause of the problem and arrive at a solution that ensures proper water management throughout your property and home.
While it's essential to avoid the collection of water inside your basement, it is equally important to prevent its accumulation in the soil outside your home. That is why RF Landscape Construction offers a complete solution to water management that includes both preventive and corrective property drainage and waterproofing.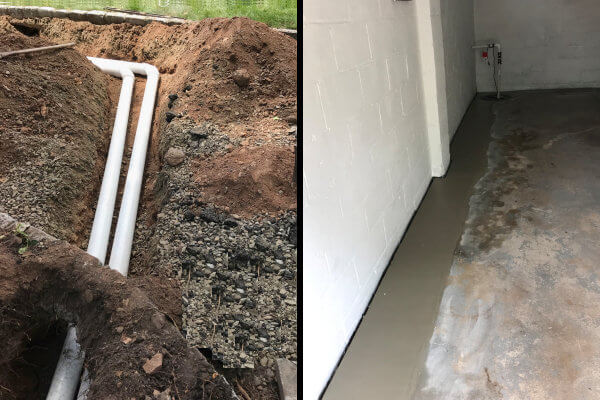 We specialize in both basement waterproofing and yard drainage solutions.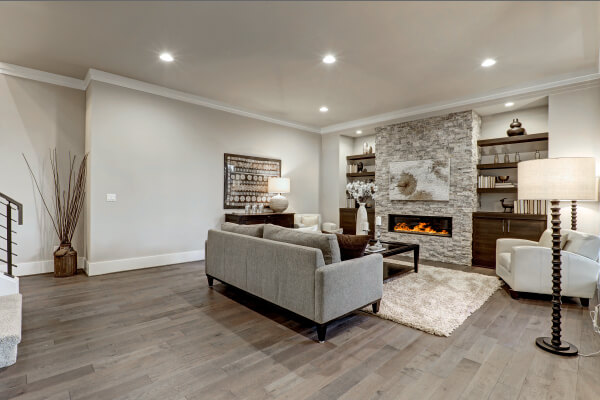 A now "dry" finished basement located in Westfield, NJ
3 Reasons Why Homeowners Choose RF Landscape Construction
Customized Solutions
Our seasoned waterproofing contractors apply their vast experience in completing successful waterproofing projects to your basement's unique issues. With a range of tools, technologies, and expertise, we'll work with you to determine the best course of action.
Root Cause Identification
We're committed to delivering the most effective solution to mediate your water problems effectively. Our basement contractors begin every project with a thorough evaluation of the property to determine the underlying water issues. Once we identify the root cause, we will recommend a corrective course of action.
High-quality Results
Regardless of your water issues, we only implement proven techniques using the highest quality materials. This process guarantees a solution that is both effective and durable. Even more, we achieve results that look great and fit in flawlessly into your existing property and home.
Union County's Best Basement Waterproofing Company
A Waterproofing Company You Can Depend On!
For over 30 years, RF Landscape Construction has been providing landscaping services in the Union County, New Jersey area. Below are just several of the towns and surrounding areas we serve.
Fanwood
Garwood
Berkeley Heights
Mountainside
Summit
Watchung
Fix Your Water Issues Today!
If you're looking for a basement waterproofing solution that's both effective and affordable, look no further than RF Landscape Construction. Our waterproofing professionals have earned a stellar reputation by providing the best solution for your property's unique issues.
Get on the path to a dry cellar by giving the basement waterproofing experts at RF Construction Landscape call 908-276-6895 for a free estimate.
The RF Landscaping Estimate Guarantee
"Quality & Customer Service Matter!"
~ Rich Fidlow
Our Accurate Estimate Guarantee...
complete knowledge of the services and materials
detailed and precise itemization of materials and labor
no unanswered questions, no vague information and no open ended estimates