Basement Waterproofing & Yard Drainage Solutions
Fixing Basement and Yard Drainage Issues in Union County for over 28 Years...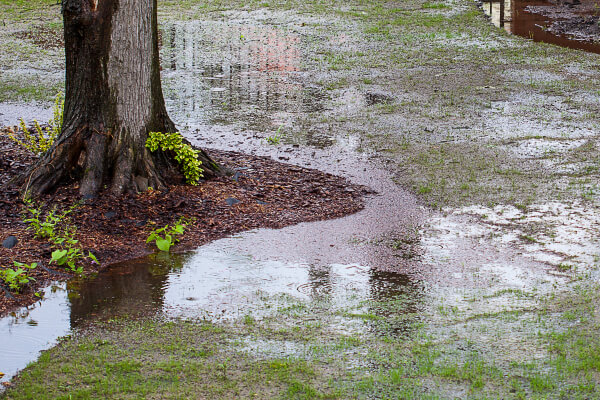 Yard Drainage Services
in Union County for Over 28 Years
Not only can flooding and water damage cause immediate physical destruction, a wet basement can also lead to long-term mold and moisture build up. Luckily, there is an extensive variety of solutions to prevent flooding in the first place.
History in Union County
With an extensive history of fixing these types of water issues in Union County for the past 28 years, there is no issue we have not fixed. In fact, our customized service helps you find the perfect drainage system for your individual property.
Foundation Waterproofing and Yard Drainage
RF Understands Water Issues Inside and Out
If your home or business is susceptible to groundwater build up, foundation waterproofing and drainage services are essential to preventing property damage. Usually, these two services go hand-in-hand. Water buildup in soil can raise the water table and cause hydrostatic pressure to be exerted below basement floors and against basement walls. This pressure creates cracks by forcing your foundation to expand and contract. Ultimately, it forces water through these cracks and creates basement leaks, causing tremendous structural damage as well as moisture-related problems.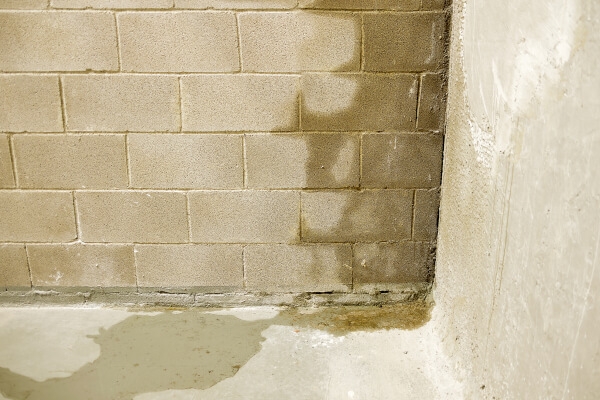 Basement Waterproofing
Our Basement Water Solutions
Do you often have water in basement? Our foundation contractors evaluate each case on an individual basis to best determine what basement leak repair, basement waterproofing or basement drainage system solution will solve your problem. Here are just several of our solutions...
Concrete repair / foundation repair
Sump pumps - A sump pump removes accumulating water into a sump pit to prevent flooding in the basement of your home or business. We typically use a plastic pit with an interlocking lid that allows water to enter along with cut-outs that allow for PVC drainage directly into the pit. Finally, we install a check valve that ensures water will flow in only one direction.
French drains - A French drain system breaks through the concrete floor just inside the footing, removing the previous concrete. The perforated drainage pipe is then installed and filled with stone. The floor is recemented, leaving a gap between the floor and wall so that drainage holes can be installed. The French drain design allows water to flow into the French drain and into the sump pump pit. With a commitment to making our services affordable, we'll cater our French drain installation to your circumstance to address your specific problem areas.
Corrective property drainage
Dismantle and removal of rotted building materials
Protective coatings
Basement re-construction
Exterior wall waterproofing
Waterproof flooring (waterproof basement flooring)
Property Water Drainage System
Effective water drainage systems either facilitate water flow to lower elevations or allow for corrective grading. These methods resolve water drainage issues both practically and affordable. If these are not feasible for your specific property, a dry well or pump station can be installed. When determining the best yard drainage solution, we look your property's available elevation, soil conditions, typical influx of water (volume), and traffic load. These factors affect the depth, diameter, thickness and composition of the pipe that can be utilized. They also affect the type of soil separator and gravel that can be used. We address your drainage problems with the following services:
Installation of underground drainage system/driveway drainage systems running to street or lower elevation
Large capacity dry wells - A drywell resolves flooding problems by collecting potentially polluted water and safely reintroducing it into the underground water table. Gravity steers the water into the drywell and then into the ground where it convenes with the ground water. We typically recommend that it be installed in conjunction with an underground drainage grid to effectively eliminate pooling.
Drainage grid systems
Catch basins - A catch basin is part of a storm drain or sewer system that traps debris, preventing it from entering drainage pipes. They are typically used in municipal sewer systems and storm drainage systems.
Corrective grading
Areas Serving
A Yard Drainage and Basement Waterproofing Company You Can Depend On!
For over 28 years, RF Landscape Construction has been providing landscaping services in the Union County, New Jersey area. Below are just several of the towns and surrounding areas we serve.
Fanwood
Garwood
Berkeley Heights
Mountainside
Summit
Watchung
Fix Water Issues Today!
Every property is different and so are its needs. For over 28 years, our drainage and waterproofing contractors have been committed to using state-of-the-art, customized solutions. Even more, our detail-oriented service ensures that all drainage and waterproofing is done both effectively and efficiently. Give RF Landscape Construction a call today at 908-276-6895 or email for a free estimate and evaluation of your property.
The RF Landscaping Estimate Guarantee
"Quality & Customer Service Matter!"
~ Rich Fidlow
Our Accurate Estimate Guarantee...
complete knowledge of the services and materials
detailed and precise itemization of materials and labor
no unanswered questions, no vague information and no open ended estimates